About Us
There is no better place to begin in becoming a proficient driver than at 1st Driving School. Our hand-picked, highly qualified instructors will become your driving mentors and will guide you through their tried and tested methods in order to achieve your pass certificate. We understand that learning to drive can be a daunting prospect at first, however, our 21 years of experience as a school has shown the best way to get over the nerves it to get started and get stuck in!
Our main objective is to develop safe and competent drivers. Your instructor will provide you with a deep understanding of the roads and driving confidence that simply can't be matched elsewhere.
Book driving lessons now!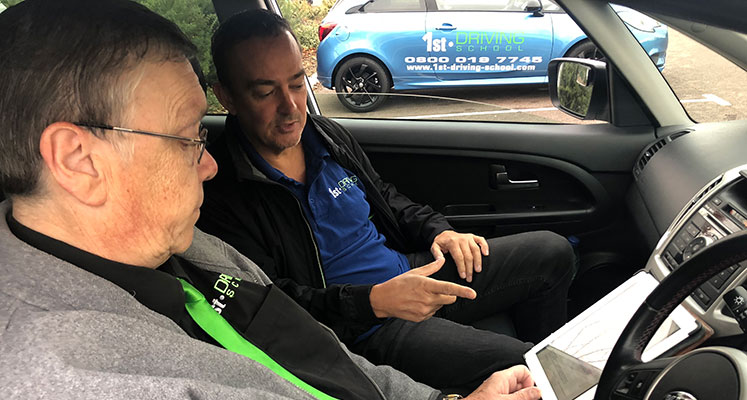 To become the best driver you can be, learn to drive with 1st Driving School.
Our prices are very competitive, yet our standards are very high, and we only offer the very best driving instructors. All of our driving instructors are fully qualified and have many years' experience, so you can feel 100% safe in their hands.
You can pay for your driving lessons through our website or if you prefer you can pay your instructor direct with either cash or bank transfer. If your a complete beginner take your first 2 hours at our discounted price.
Once you have started your driving lessons with 1st Driving School you will be able to receive free access to the Theory Test Pro and Hazard Perception tests so you can practice for free.
Booking is easy, just enter your postcode on our homepage and all of the instructors that cover your area will be displayed for you to choose from. Submit your booking form and the instructor of your choice will contact you that very same day to arrange your first driving lesson.